Wholesale Performance Transmission
Committed to Quality Transmission Services

3 Speed Transmission $699*
Call for Details
*Plus Hard Parts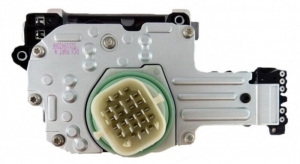 45RFE Solenoid Pack $125
Call for Details
Wholesale Performance Transmission, WPT Locally owned and operated for over 20 years of experience we have the latest technology for diagnosis and repair. For example, we provide the following services don't hesitate to reach out today to take the next step.
Wholesale Pricing
Automatics
Transmissions Rebuilds
Performance Kits
Transfer Cases
Drive Shafts
Universal Joints
All Makes & Models WE SELL PARTS
Transmission Repair Services:
Transmission Repair
Transmission Rebuild
Transmission Replacement
Transmission Maintenance
Transmission Diagnostic
Specialized Services:
Automatic Transmission Repair
Manual Transmission Services
CVT Transmission Experts
We can fix:
Gear Slipping Repair
Transmission Fluid Leak Fix
Strange Transmission Noise
We provide solutions:
Reliable Transmission Solutions
Affordable Transmission Repairs
Expert Transmission Technicians
Service For All Major Brands Of Cars, Trucks, Vans & SUVs
We're open Monday-Friday from 8 a.m. until 5 p.m.
Experience Excellence in Transmission Repair
Welcome to
Wholesale Performance Transmission, where we take pride in delivering top-notch transmission repair services that keep you confidently on the road. With a legacy of excellence in the automotive industry, our shop stands as a beacon of reliability, expertise, and customer satisfaction. At the heart of our commitment is a team of seasoned technicians who bring a wealth of experience and a passion for precision to every transmission challenge. Our state-of-the-art diagnostic tools enable us to pinpoint issues swiftly and accurately, ensuring that your vehicle receives the care it deserves.
About us
Furthermore, we specialize in a comprehensive range of transmission services, including diagnostics, routine maintenance, rebuilds, and replacements. Whether you're facing a minor hiccup or a major overhaul, our dedicated experts are equipped to handle it all. Our transparent and honest approach means you'll always be informed about the status of your vehicle, and we work tirelessly to provide cost-effective solutions without compromising on quality. We understand that a well-functioning transmission is crucial to your vehicle's performance, and our meticulous attention to detail reflects our commitment to your safety and satisfaction.
What sets Wholesale Performance Transmission apart is not just our technical proficiency but also our dedication to customer care. We believe in building lasting relationships with our clients, and our customer testimonials speak volumes about the trust and confidence they place in our services. From the moment you walk through our doors, you'll experience a welcoming atmosphere and personalized service that sets the standard in the industry.
Located at 4700 110th Ave North Clearwater, FL 33762, our shop is a hub of automotive excellence, where cutting-edge technology meets old-fashioned integrity. Contact us today to schedule an appointment or inquire about our services. At Wholesale Performance Transmission, we're not just repairing transmissions; we're ensuring your journey continues with smooth, reliable, and worry-free driving.
Automatics
Transmissions Rebuilds
Performance Kits
Transfer Cases
Transfer Cases
Drive Shafts